ENTERPRISE RESOURCE PLANNING (ERP)
Corporate ERP (enterprise resource planning) is a type of management software composed of a set of modules that provide solutions designed to support multiple business processes.
Its implementation and subsequent adaptation to company structures in Spain provides valuable information which can be used to better coordinate workforces, streamline decision-making processes and speed up administrative decisions.
It can include modules for production management, customer management, purchasing, accounts payable and receivable, general accounting, invoicing, inventory management, human resources or any other task that needs to be performed within the company.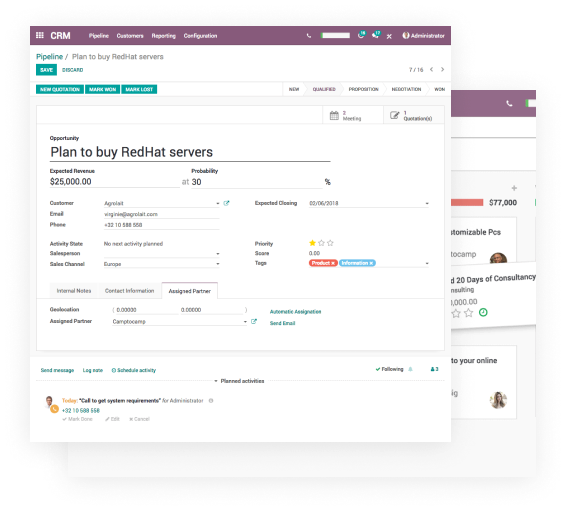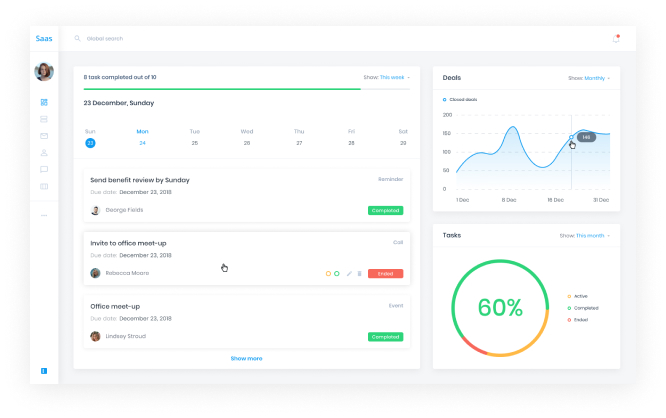 Since 2005, Develoop Software has gained extensive experience of integrating this type of management software in companies in Spain that wish to have greater control and information on their internal operations.
Automating business processes is a very important task for the competitiveness and agility required in today's market.
Therefore, our certified analysts support you with identifying the most relevant specifications and processes that are not optimised for the correct configuration and implementation of business management software.
ENTERPRISE ERP
These problems usually arise when a company grows or plans to grow. The procedures initially implemented, which can be successful during the early stages of a company, may be lacking once the company evolves.
The growth of a company is a very delicate stage and must be very strictly controlled. Employees in different departments can no longer work independently, instead they must all work towards the same goal, and this is where the importance of ERP comes in.
Rigidity, which often results in adapting the business to the management software instead of the other way around, is perhaps the biggest problem companies have when implementing corporate ERP in Spain.
Develoop Software distributes, implements and customises highly versatile business management software in Spain that is capable of adapting to different business models with both ease and urgency.
The functionalities that we incorporate into management software include:
We have experience in ERP implementation in the following sectors: