DEVELOPMENT AND PROGRAMMING SERVICES
Develoop Software is a software development company based in Spain that was founded in 1997 to provide its services to companies in the information technology sector. Since then, we have continued to expand our field of action and acquire experience through a wide variety of successful projects.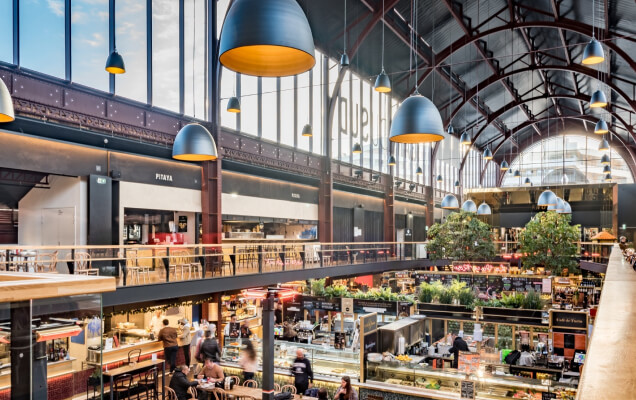 DEVELOPMENT OF ONLINE STORES AND E-COMMERCE
Online commerce platforms have proved to be an important element in the close relationship between brands and their consumers. The progressive adoption of new technologies, as well as the confidence of users in the security of payment methods, have driven the growth of electronic commerce and e-commerce platforms.
CUSTOM SOFTWARE DEVELOPMENT
Develoop Software began its journey in 1997 providing software tailoring solutions to companies and agencies in Spain. Our core business is bespoke solutions for challenging projects and committed companies. Today, we offer a variety of technologies which we divide into three types: web environment, desktop environment and web service solutions.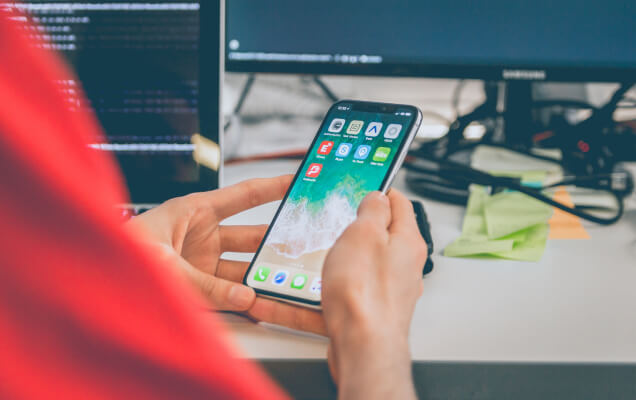 MOBILE APPLICATIONS
The day-to-day activities of businesses are shifting from the traditional desktop computer to the new possibilities afforded by the multifaceted smartphone. Our objective with the businesses that place their trust in our custom mobile application development is to join the exclusive selection of apps that users keep on their phones.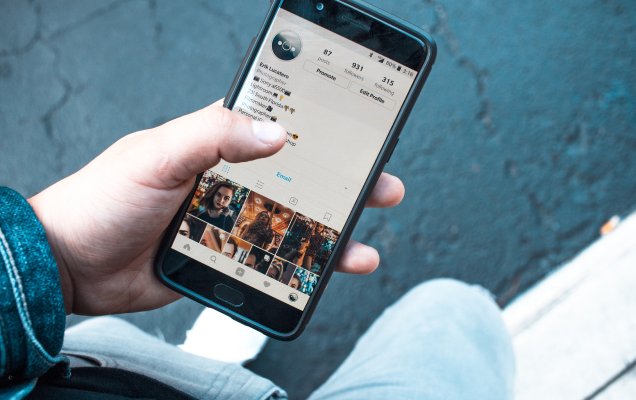 ONLINE MARKETING
The quality of the web development, e-commerce and mobile applications that we provide at Develoop Software would be meaningless without the prior analysis and subsequent support of the digital marketing strategy required by the project. For this, our team coordinates the fundamental needs of this strategy with the client's internal departments, then implements it in the UX and UI structure of the digital project.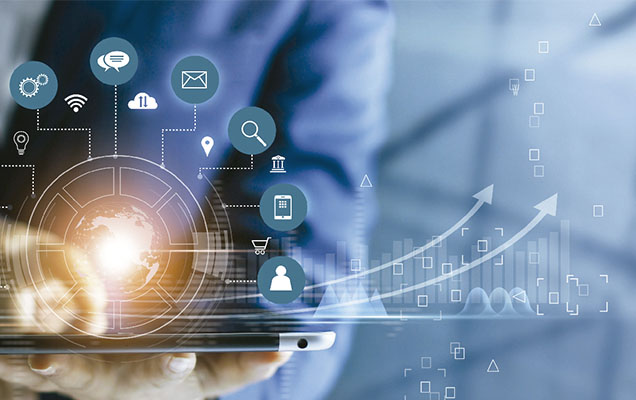 DIGITAL TRANSFORMATION
Digital transformation in Spain is no longer just an option, but a reality that businesses and companies have to face on a daily basis. Even the most traditional sectors, whether they have made a conscious decision on this issue or not, are already incorporating digital technologies in some of their processes, such as the purchasing of raw materials, payments, accounting, logistics, marketing, etc.