DEVELOOP METHODOLOGY
We adhere to the following methodologies to successfully carry out our software projects with our clients.We assign a project manager along with an assistant. Both conduct meetings with our customers and support each other during the implementation process.
Alongside the client, we choose between two types of methodologies to determine the one that best suits their needs:
WATERFALL
This involves greater dedication on the part of the client during the analysis phase at the start of the project. A schedule is then established and the client's interaction is required for different milestones or deliverables during the course of the project until its ultimate completion.
AGILE SCRUM
This requires greater dedication from the client throughout the project.
In the analysis phase, the sprints or parts into which the project will be divided are detailed. The objectives of the sprints are set on a weekly basis and iterated upon with successive deliveries to the client, until the project is closed and we can move on to the next sprint.
Although it requires more effort on the part of the client, being actively involved during the project ensures that the desired end result is achieved.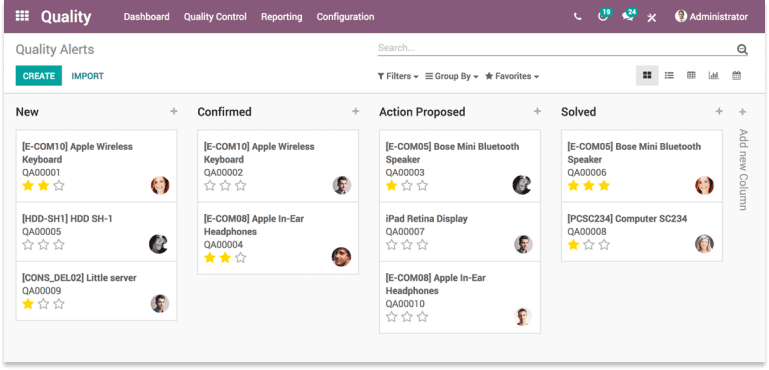 During the development of the project, we provide testing environments and direct communication with the project manager via telephone and email. We also use our own tools (Odoo) to share the status and progress of the project in the Kanban format.
Our deliveries always go through our quality assurance (QA) department. We support our clients with the implementation and ensure that everything that has been agreed is working before the project is finalised. In addition, we provide a one-year guarantee on our services.
With the aim of supporting the client during the use and evolution of the implemented software, we offer preventive and corrective maintenance services and customer service during office hours in Barcelona. In addition, we offer extended support hours in the event of any incidents.