STRATEGY
The quality of the web development, e-commerce and mobile applications that we provide at Develoop Software would be meaningless without the prior analysis and subsequent support of the digital marketing strategy required by the project. For this, our team coordinates the fundamental needs of this strategy with the client's internal departments, then implements it in the UX and UI structure of the digital project.
The experience and continuous training of our team of analysts in Spain allows us to guide web and online sales projects with the know-how we have acquired over the years. Along with these fundamentals of online marketing and communication, we work with external experts dedicated exclusively to the latest developments and requirements for better SEO and SEM, among other online strategies.
For Develoop Software Spain, a project oriented towards the online environment requires a strategic vision of digital marketing that supports the development objectives and the end client. We therefore adapt the software to your commercial/visibility objectives and not the other way around.
SEO
We successfully place your web structure in the top positions/results on Google and provide the necessary strategies to build on that positioning through social media and content. This ensures your site will be optimised on search engines and organic traffic will be generated on one of the digital ecosystem's most profitable sources.
At Develoop Software we offer you our ability to analyse users and the competition, through the knowledge of our SEO (Search Engine Optimisation) technicians, to ensure that social and corporate communication is effective. We plan and implement it to guarantee it is both successful and fully customised.
SEM
Within a marketing plan in Spain, SEM (Search Engine Marketing) is a key factor in the management of advertising on search engines or associated platforms. Direct ads on browsers offer the control, speed and breadth that your business strategy needs. In most cases, the success of an advertising campaign on a search engine depends on analysing the data and planning regarding the data of visitors we aim to impact or seduce.
Unlike SEO, SEM positioning is achieved through sponsored links which deliver results in less time.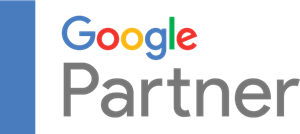 At Develoop Software, we propose SEM campaigns in Spain that allow us to cover a wide range of segmentation. Depending on the objectives set out in your strategy, we orientate the positioning of your brand accordingly to achieve greater visibility on Google and other search engines.
In addition, as a Google Partner, we specialise in the development of SEM positioning campaigns on Google (AdWords).
SOCIAL MEDIA
If you are hesitant about the presence of your company on social media, at Develoop Software we use our experience and capacity for growth to deliver profiles with great affinity and the capacity to be potential consumers of your products or services.
Our team of social media professionals in Spain is responsible for the creation and management of profiles and their content. We conduct a preliminary study and design a communication strategy that will then be implemented through planning that is coordinated with your objectives.
At Develoop Software we not only create and manage your profiles on various social platforms, but we also perform detailed monitoring of your followers' interaction and response data. This allows us to simplify the growth process through a unified impact campaign. Our team has extensive experience with networks such as Instagram, Facebook, Twitter, LinkedIn, Google+, YouTube and Pinterest.
So don't hesitate to ask for advice on the social media strategy that your company should employ to generate more engagement through our community management services.
SOCIAL MEDIA ADS
We will help you to position your business with the vast audience that social media encompasses. You will secure more online presence, as social networks currently represent the best value for acquiring potential consumers. We rely on the segmentation offered by Facebook, Twitter and Instagram in Spain to generate a direct impact on the segmented target and achieve a high level of affiliation from them.
Social media ads are a great tool for growing a community on social networks and to channel traffic from a social network to the website or e-commerce solution of an advertiser. They are also indispensable for significantly increasing the downloads and installations of your app.
CORPORATE BLOG
A corporate blog helps you to achieve better acceptance from the target audience, as it is a source of common interest and provides related knowledge that can generate positive feedback. By creating posts related to your philosophy and brand identity, your company will be able to attract new consumers and/or get the audience to consume your content with a good vision of the brand in Spain.
Uploading posts to the blog drives quality traffic thanks to the creation of content that is related to your potential audience and different categories or segments. Articles, reports, press releases, etc., backed up by a content marketing strategy and keywords to attract your target customer.
EMAIL MARKETING
At Develoop we design and programme email campaigns that are adapted to any device and we offer a comprehensive after-sales service to evaluate the impact of these campaigns with real-time measurable indicators.
We take care of the entire process, from sending the emails to the final results, so you will achieve high response rates, stay in touch with your customers, provide them with relevant information about your company and make contact with new potential audiences in Spain.